Nannup Shire Council - South Ward Election - 21st October 2017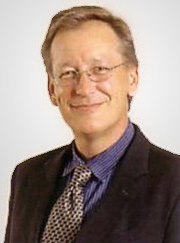 Dear electors of South Ward,
I am running for council at this year's elections, to be held on Saturday the 21st October 2017.
My wife and I retired to the Shire this year, drawn by the natural beauty of the area and the historic charm of the town. We have joined the Darradup Volunteer Fire Brigade and have been warmly welcomed. I would like to make a positive contribution to the Shire and the residents of South Ward by applying my experience in legal governance and management to the decisions of Council.
In a small community, it is essential that decisions are made by the right people for the right reasons. Through their council representatives the residents of the Shire can ensure that conflicts of interest, bias and favouritism, have no place in decision-making.
I support the growth of Nannup as a destination for full-time residents, while avoiding the congestion and strains of tacked-on suburbs which have so ruined the character of some other towns. I support diversity of land use and lifestyles, including the leaseholders in Donnelly River and families seeking an independent life off the grid.
My work history is online, but in summary comprises a series of responsible roles in not-for-profit and for-profit organisations, including roles as board member and Chairman. I have been trained in modern management "best practice" including budgeting and human resources, policy and probity observance and the many laws relating to management and government bodies. Most importantly, I understand the importance of representing the electorate without fear or favour, and being responsible and accountable to electors at all times.
I will defend your rights, and your rates.
If you would like to ask any questions, or pose any policy questions, please feel free to email me at kheitman@kheitman.com or call 9756 1785.
Kim Heitman,
Candidate for South Ward, Nannup Shire.
This election material is authorised by Kimberley James Heitman, 125 Johnston Road Jalbarragup WA 6275.